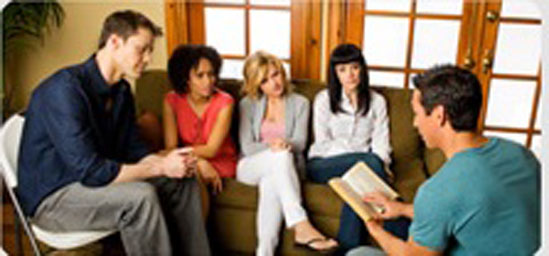 Cornerstone BOUNDARIES
Boundaries: A boundary is a property line; it defines where you start and where you end. We'll provide you with examples and tools to identify the core of your heart that you should be protecting. The ability to say "yes" or "no" at the appropriate time and then to stick with it, is presented in a clear, meaningful way. With the encouragement of the leaders and the other participants in your group, you can regain control of your own life.
How many times have you said Yes when you really mean No? Are you resentful? Do others tend not to hear your No? Do you feel a loss of freedom? Do you feel guilty when you say no? Have you become disorganized and your energy level has diminished? Do you have trouble concentrating? These are just some of the symptoms associated with poor boundaries.
Do you talk over people? Do you insist that things are done exactly the way you state? Do you get angry at people because they don't do what you want them to do? Do you have trouble receiving other peoples boundaries?
When you change your boundaries, do you have a group to connect with, to ensure success and acknowledge the failures? A safe place with the right answers?
This course will help you learn more about yourself and how to communicate with others effectively. Join us for a journey into Boundaries with psychologists Dr. Henry Cloud and Dr. John Townsend.
View more information about the Boundaries videos at: &nbsp
www.cloudtownsend.com/boundaries